About Amy.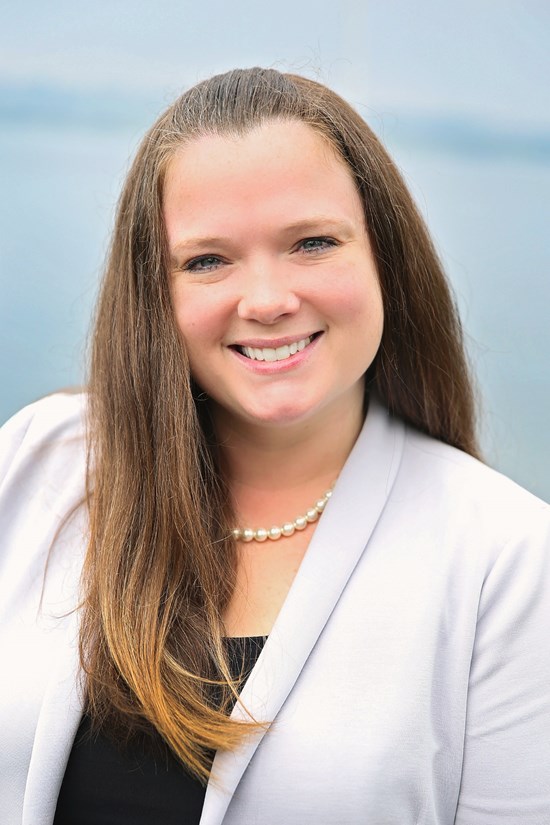 Amy Falcone is in her fourth year serving as a Kirkland City Councilmember. Prior to being elected to the Kirkland City Council, she served as a founding member and Co-Chair of the Kirkland Human Services Commission. In that role she successfully advocated for increased city funding to support the basic needs of community members, with a focus on equity and on enhancing preventative programs such as legal aid to help keep neighbors housed. She brings this same focus on equity and supporting our most vulnerable neighbors to her work on City Council, where she seeks to bring a lens of equity and sustainability to all of the city's work.
Amy represents Kirkland on a variety of city and regional appointments. She currently serves on the City of Kirkland/Lake Washington School District Coordinating Committee and the Kirkland Transportation Ad-hoc Work Group. She represents our city on various regional boards and committees, including the Sound Cities Association (SCA) Board, SCA Caucus Chair of the King County Affordable Housing Committee, SCA Equity and Inclusion Cabinet, Association of Washington Cities (AWC) Diversity, Equity, Inclusion, and Belonging (DEIB) Cabinet, Eastside Human Services Forum (EHSF) Board, and as Kirkland's SCA Public Issues Committee (PIC) alternate. In 2023 she earned the Advanced Certificate of Municipal Leadership from AWC, which is a recognition of mayors and councilmembers in Washington State who accomplish extensive training in key competency areas of serving in local elected office.
A Kirkland resident since 2014, Amy lives in the Finn Hill neighborhood with her husband and three children. She and her husband fell in love with Kirkland when they moved to the Pacific Northwest, particularly enamored by the City's lush park system, vibrant downtown core and vital sense of community. Since deciding on Kirkland as her family's forever home, Amy has devoted herself to serving the community in a variety of ways.

She is the current PTO Co-President at her daughter's Lake Washington School District middle school. She also sits on the PTA board at her family's local public elementary school, where she has served in various positions such as PTA President, Legislative Advocacy Chair, Fundraising Chair, Spring Carnival Chair and other board roles. Her extensive volunteerism at the school earned her the 2017 Golden Acorn Award, a prestigious Washington State PTA award given for exemplary and outstanding volunteerism. Elected to the Finn Hill Neighborhood Alliance (FHNA) board of directors in 2016, Amy represented Finn Hill on the Kirkland Neighborhood Safety Panel for four years, helping to secure city funding for safety improvements to facilitate better walking, rolling, and biking routes for neighbors across the city. She additionally served as events committee chair and treasurer on the FHNA.

Amy holds a Master of Arts Degree in Sociology and a Bachelor of Arts Degree in Biology from Temple University in Philadelphia, PA, where she also taught undergraduate statistics. She worked her way through both undergraduate and graduate degrees--often holding two jobs at a time and obtaining a Fellowship. Through careful planning, she was able to graduate almost debt-free. She deeply understands the importance of having a plan and managing to budget.
Amy spent over a decade in social science research, focused on a variety of issues, such as career equity of women and LGBTQIA+ military service members, military families, social science research methodology, and more. Here she learned the importance of gathering data, conducting thorough analysis, weighing tradeoffs, and carefully crafting policies that can influence generations to come.
Amy represents the voices of a new generation of busy parents who want to have a voice in the future of our city. She has her feet on the ground in our local schools and sees the impact of growth on our parks, roads, homes and in the classroom. She is a compassionate leader, and as a woman living with invisible disabilities, she thoroughly understands the importance of actively seeking voices of those often underrepresented in government. She knows the importance of listening and taking a collaborative approach to problem solving.