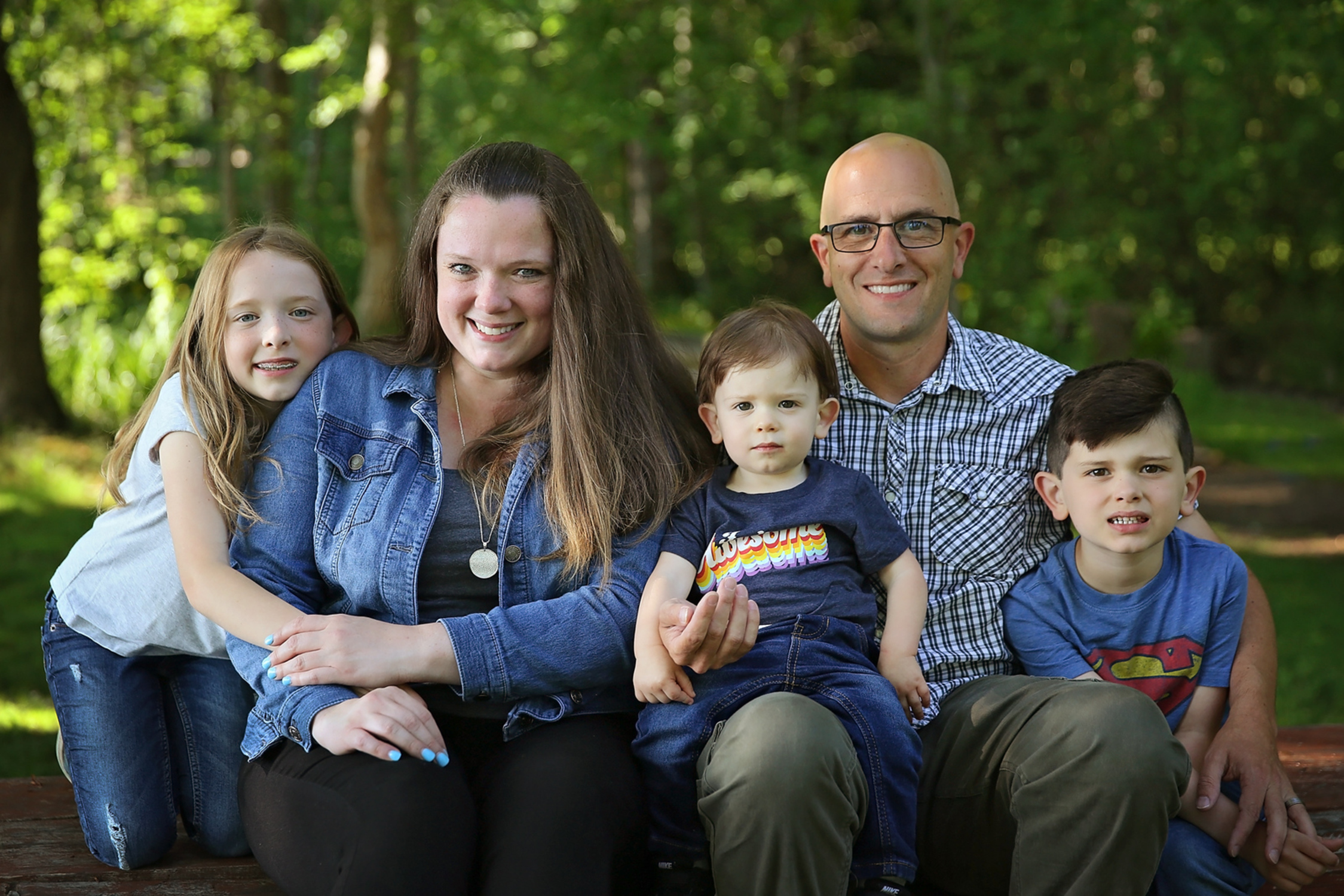 Making good choices for our community.
Dear Neighbors,
It's an incredible honor to serve as your City Councilmember, and I'm excited to share that I'm running for re-election to Kirkland City Council Position #6! As a mom, I care deeply about shaping the future of our community to be a truly inclusive, sustainable, and connected place where everyone belongs and thrives.
Our sense of community is one of the things that makes Kirkland such a special place to be. From our waterfront parks and our scenic downtown to our community centers and beautiful green space, all around our city I see the fingerprints of leaders past who shaped the community we enjoy today.
Now it's our turn to make good choices for future generations. Good choices on affordable housing, on sustainability, on preserving green space and expanding access to our beautiful parks and programs, on supporting our small businesses, on increasing safe active transportation options, on enhancing the safety and inclusiveness of our community.
I'm committed to continuing the hard work to get things done for you. I'm focused on creating deeper community connection, inclusion, and a sustainable future for us all.
I encourage you to please continue to engage with me on what matters most to you and your family. Together we will create a more connected, inclusive, and sustainable future for Kirkland.
Thank you for your support.
~ Amy
Select Endorsements for Amy.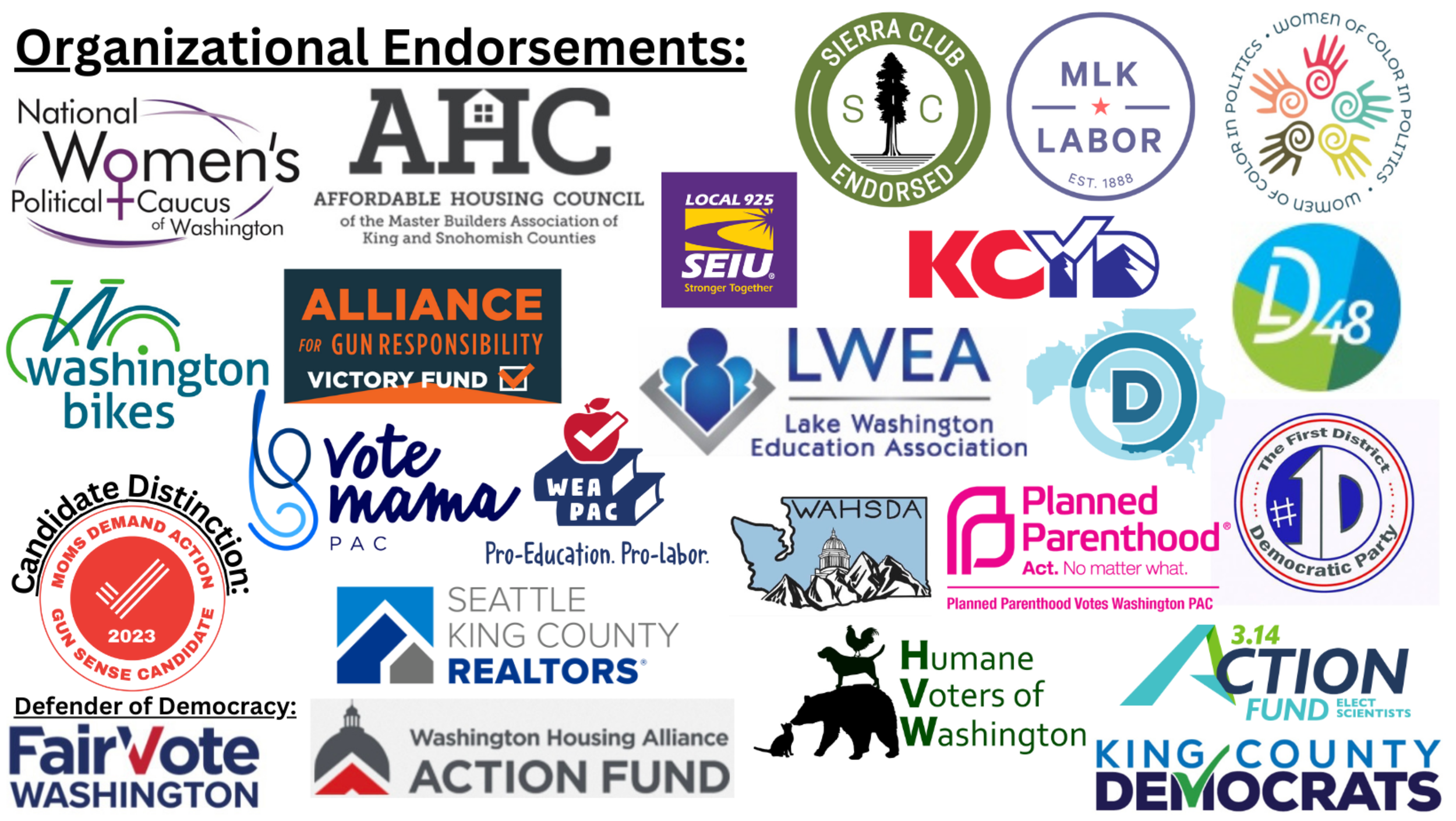 "I'm incredibly thankful for phenomenal women leaders like Amy and appreciate the importance of her perspective as a leader and as a mom who is currently raising the next generation. Her brilliance, creativity, excellence, and persistence in successfully passing and implementing policy on issues impacting everyday families in our city is immeasurably valuable to us all. I'm thrilled that she's running again and wholeheartedly endorse Amy Falcone for re-election to Kirkland City Council!"
- Kristin Rowe-Finkbeiner, Kirkland Mom & Founder/CEO of MomsRising
"Amy Falcone has been a wonderful neighbor as well as community leader. Treasuring our city's inclusivity and beautiful forestry, Amy keeps our future in mind as she works for a more prosperous Kirkland. I am happy to endorse Amy Falcone for reelection to the Kirkland City Council to continue her valuable engagement and contributions to our community."
- Jeremy Suzuki, Finn Hill Resident & Juanita HS Class of '24
"I am beyond excited to support Amy Falcone for reelection to the Kirkland City Council. Amy has been a tireless advocate for families and disadvantaged groups, and has worked unbelievably hard on making our city a better place for everyone. She is devoted to public safety improvements, affordable housing, and justice and equity for all residents. I can't wait for the chance to vote for her in November."
- Emily McCalib, Kirkland Resident & Mom
"It's a joy watching Amy bring a fresh perspective to our city council. She's smart, compassionate, and has proven effective at getting things done to make our community a better place for everyone. I enthusiastically endorse Amy Falcone for re-election to Kirkland City Council!"
- Joan McBride, former WA 48th Legislative District Representative and former Kirkland Mayor
"I heartily endorse Amy for reelection to the City Council. She is an energetic advocate for Kirkland's parks and tree canopy. And she's championed programs to ensure the city welcomes people of all backgrounds. We need her leadership to help Kirkland grow wisely, prosperously and inclusively."
- Scott Morris, Finn Hill Resident & Community Volunteer
"Our community is better for Amy's leadership on Kirkland City Council. During the height of the COVID-19 pandemic, we worked together to organize a drive in movie night that supported local businesses while bringing the community together safely. She is a champion of affordable housing, women and families, and the LGBTQ community. It is clear from just one conversation that she truly cares about the future of our city. I am looking forward to her serving another term on city council where she works tirelessly for the community we all know and love."
- Angela Rozmyn, Kirkland Planning Commission Chair
"Amy Falcone has been a champion for Kirkland's small businesses. She has advocated for better access to our storefront during the peak business season and has made it easier for visitors to stop by using alternative transportation methods like biking, bussing, and walking. She has worked with the rest of the City Council to provide dedicated parking for quick take-out in downtown Kirkland, which helped us stay afloat in the pandemic. We endorse Amy for her ingenuitive solutions that support Kirkland's small businesses."

- Amy & Will Riffle, Downtown Kirkland Business Owners
"I endorse Amy Falcone for re-election to the Kirkland City Council. I am a long-time resident of this city, member of the Kirkland Interfaith Network and the Kirkland Senior Council, and an advocate for social justice in our community. I am also a former business owner in Park Place, and I formerly served as President of the LWTech Foundation and Executive Director of Bridge Disability Ministries. In all of these roles I see a connection with Amy and her passion to serve the people of Kirkland.

I see that Amy cares deeply about ensuring a good affordable education for everyone and more affordable housing for our middle and lower income employees. She understands the needs of our seniors, who built this city and want to age-in-place in their homes. And she's working to build an inclusive, welcoming, and compassionate community that encourages and welcomes all. These are the values I see in Amy Falcone, and that is why I will vote for her."
- Jack Staudt, Kirkland Senior Council & Former Downtown Kirkland Business Owner
Please note that any affiliations listed next to names above are for identification purposes only and are not intended to suggest an endorsement by the organization(s).